Tim's Book Guernsey WOW in 2nd print run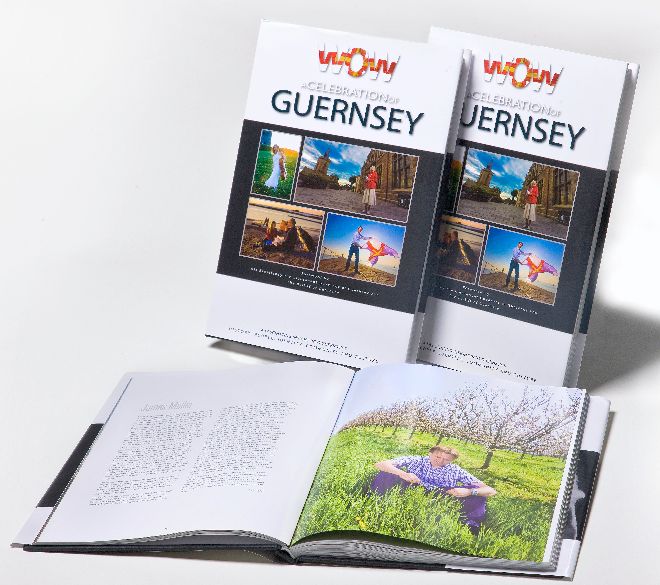 28/01/2016
"WOW - a celebration of Guernsey's People & Culture" The 180 page hardback book sold out first print run & has been re-launched with a new cover.
Guernsey WOW is re-issued in time for Christmas Book Signing
Guernsey WOW, the hardback book that celebrates all things Guernsey sold out of its first print run. As a result, we re-prined with a new cover design and new price.
The book includes writings and photographs about Guernsey and in particular its people, identity, history, community and their social interaction through words of local writers and the pictures of a renowned local photographer.
The book is a result of the collaboration between local photographer Tim Feak and publisher Jon Taylor after working together on a magazine project for the Guernsey Chamber of Commerce. "The book has proved extremely popular, I'm staggered by the level of interest from oversees. We've received order requests from as far afield as Canada, United States, Australia, the Philippines and my favourite was from the vicar of St Anne's Church in Alderney" said Jon Taylor.
The book was recently presented to Russian delegates as a gift, at the Anglo/Russo Conference that took place in Guernsey in November.
"The fresh perspective of Guernsey and the fantastic insight into our Island's unique character has made it a popular purchase. Jon and I took a year out to produce it so it's been a labour of love but we're proud to have achieved such a positive reaction in the first year of publishing WOW.
The book includes never before seen portraits of Guernsey's great achievers such as Andy Priaulx, Molly Bihet, Ben Remfrey and Raymond Evison and many shots of the Island's favourite events from 'Proms on the Pier' to the 'Friday Night Meat Draw'.
It can be purchased at the Guernsey Press Shop price £24.99 or directly over the internet by pressing
this link
.
Back to previous page