New Developments in Tim's Location Lighting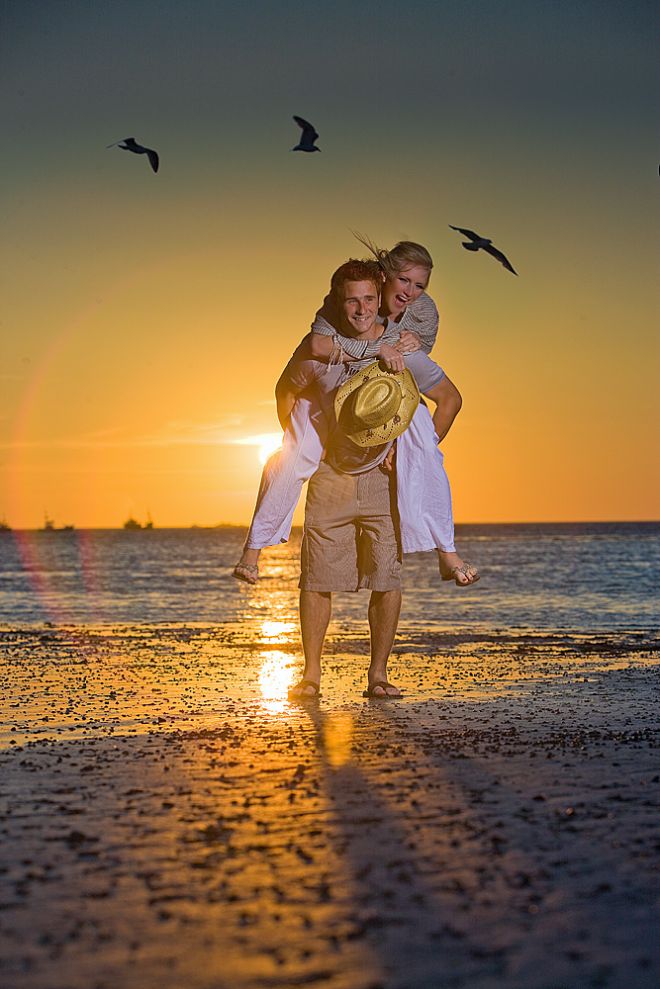 Couple lit by wireless battery powered studio flash on a tall pole manouvered by Tim's wife Emma in this fast moving beach shoot.
Tim Has invested in Swiss based lighting manufacturer Elinchrom
Tim's highly innovative lighting technique is born out of a desire to be able to work quickly and spontaneously in a wide variety of locations whilst not compromising the quality and control of light.
In the quest for constant innovation and improvement Tim has said goodbye t Quantum and invested in Swiss manufacture Elinchom.
Says Tim, "Photography is literaly painting with light. A truly dramatic image needs a truly dramatic environment and this sometimes means shooting in the sea at sunset or in the middle of a wind storm. The wireless portable system which is carried by an assistant and manouvered on a pole gives enormous flexibility and fantastic control over the quality of light. It is pleasing to have recognition from overseas for the endless hours that me and my team have spent perfecting these techniques." Some of Tim's work including some of his published work in WOW can be seen featured by Quantum here
The shot was created totally "in camera" with no postproduction techniques required. The seagulls were enticed into the shot and over the sun by Tim's wife Emma placing a Checquers beef and onion pasty on the sand behind the couple.
Back to previous page